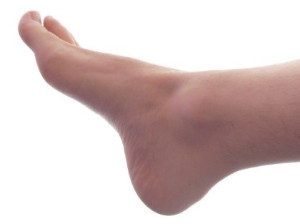 Common among runners and other athletes, black or blue toenails are often a sign of damage to the nail. While typically not the most serious of injuries, they should be observed and treated to prevent them from worsening or not healing properly. Discoloration of the nail occurs from blood forming in the toe from trauma. When the nail has sustained enough damage, it may also fall off. While a new nail will develop, it is important to continue observing the toe because fungus or bacteria could grow. Seeing a podiatrist who can determine what is wrong with the toe so they can provide treatment options is recommended. Be sure to check your shoe size as well; making sure your shoes properly fit and provide support and space for your toes can help prevent damage to them in the first place.
For more information about treatment, contact one of our podiatrists of Westside Podiatry Center, LLP. Our doctors can provide the care you need to keep you pain-free and on your feet.
Toenail Fungus Treatment
Toenail fungus is a problem which affects many people and is hard to get rid of. Fortunately, there are several methods to go about treating toenail fungus.
Antibiotics & Treatments
Lamisil – The most commonly effective treatment for toenail fungus. It is available as an antibiotic: Terbinafine tablet and cream. Terbinafine is a chemical component which kills fungal growth on the body. Applying regular doses will gradually kill the fungal growth. It is important to keep the area clean.
Talcum powder – Applying powder on the feet and shoes helps keep the feet free of moisture and sweat.
Sandals or open toed shoes – Wearing these will allow air movement and help keep feet dry. They also expose your feet to light, which fungus cannot tolerate. Socks with moisture wicking material also help as well.
Alternative Treatments
There are surgical procedures that are available for toenail fungus. Some people would prefer the immediate and quick removal of toenail fungus through laser surgery. Consult with yOur doctors about the best treatment options for your case of toenail fungus.
If you have any questions please feel free to contact one of our offices located in Liverpool, Camillus, and Skaneateles, NY. We offer the newest diagnostic tools and technology to treat your foot and ankle needs.
Read more about Toenail Fungus